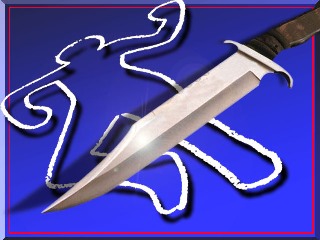 So my girlfriend has been watching a lot of daytime TLC and Oxygen. In case you don't know, TLC stands for 'The Learning Channel.' For a channel about learning, I've gotta say it sure has a lot of shows about The World's Fattest Teenagers, and Little People. But one thing I have defiantly been learning is how to murder someone.

Snapped is a show about women who have snapped. By 'snapped' the show means 'have killed their husbands/boyfriends.' Watching this show is a great How To about murdering. Naturally they don't actually say, "Police will check your phone records" but they do say, "Police checked her phone records." After the forth or fifth time you hear about defensive wounds on the husband's arms and life insurance policies that were taken out only a few days before you start to pick up on some stuff.
So I don't know if I should be nervous or not, but she's forgotten about my peanut allergy a few times.
Labels: candy assassination, Murder, tv