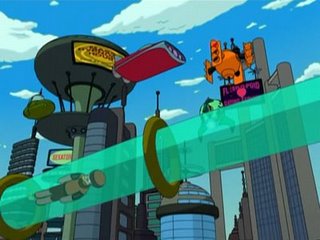 Traffic Lights? We don't need no stinking traffic lights!


Everyone does this! Furturama, the Star Wars prequels, even Back to the Future!
If your Sci-Fi has flying cars, chances are they will all fly in lanes just like their modern day counterparts, despite the fact that they can, you know, fly!
I can understand having roads and lanes when you can only travel in 2 dimensions and there are big things like buildings around but every time I see "Gridlock in Space" I start shouting "Just go around!"
Is this just me? Am I missing something?
Labels: Fanboy, fantasy, science jokes