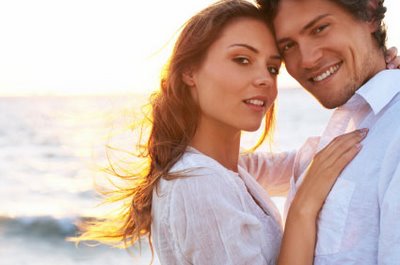 Nowadays, thanks to the internet, it's easier than ever to date. Gone are the days of only meeting people in your immediate circle of friends and the grotesque spectacle of nightclubs and bars, you may now specify your ideal mate and search through thousands of people that might be looking for you.

Here are some tips to maximize your experience.



1: Be sure to know as much as possible about your astrological 'sign'
Know what kinds of other signs work with yours and what kinds don't. It is of the utmost importance that you arbitrarily narrow the playing field. While on a date be sure to mention how compatible your 2 signs are, and say things like, "It's so like a Taurus to not believe in astrology." Many websites will not even allow you to leave this section blank, so it's best to be on board; recognizing this as an outdated superstition will only hurt your chances.

2: Only use extreme close-ups or photoshopped images
Appearance is important so it's best if you try to hide yours, after all if you were attractive you wouldn't be on a dating website. Another good strategy is to use a picture that is wildly out of date or that has multiple people in it. Are you the hot guy in a tight shirt catching the Frizbee or the troll who is throwing it? Women should also use pictures of themselves with former boyfriends (it shows you can be in a relationship).
3: Mention how you "Hate Games"
Ladies, don't you hate games? Tell people how much you hate games so they will know how much you hate games.
4: It doesn't have to be about dating
A lot of women go on dating websites just to meet friends, but don't spoil a perfectly good evening by mentioning this to your date. Wait until the night is over then, as he leans in to kiss you, mention that you "have a boyfriend."
5: Meet in a safe place
Like your/their apartment.
Good Luck!
Labels: Dating, fantasy, viral marketing