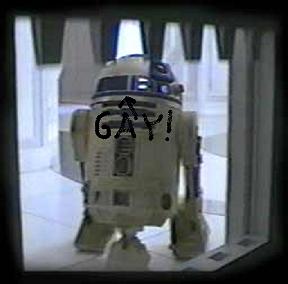 Student Caught Masturbating Behind Ion Cannon
A resident of Yavin Hall called to report a man masturbating behind the V-150 Planet Defender Ion Cannon located outside his dorm window. The Department of Public Safety reported. The cannon was undamaged but a cleaning crew was dispatched
Snowspeeder Damaged in Parking Lot
General Rieekan called to report that his snowspeeder was dented while parked behind Echo Base. The speeder received minor fender damage estimated at 250 credits. The incident is under investigation.
Tauntaun's Shaved in Fraternity Prank
Three tauntauns were shaved outside Dantooine House in what appears to be a fraternity prank. DPS reported the tauntauns were cold and confused.
Hydrospanner Nabbed from Rack Near Docking Bay
A maintenance worker called to note that his FastTurn-3 hydrospanner stolen from its rack outside Docking Bay 7. The hydrospanner was valued at 80 credits and was green.
Police Issue Wookie Alcohol Citation
A wookie was issued a minor in possession of alcohol citation, DPS reported. Police said the student was given the citation after being found pouring grape syrup into an ice corridor and claiming the hall was his snow cone.
Graffiti Spray Painted on R-2 Unit
An R-2 unit notified public safety it discovered graffiti was spray-painted on torso after powering up from its sleep mode. An arrow pointing the droid's speaker unit and the word "gay!" was written in black paint. Police have no suspects
Labels: campus, crime, fraternity, graffiti, investigation, notes, r2, star wars, tauntaun, wookie