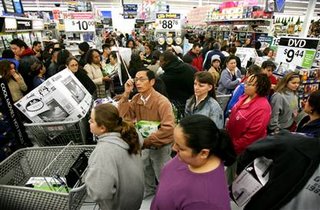 So today's blog will be a question posed to you, our loyal readers (funboxers?).
The economy has been going down the tubes, and I keep feeling like I'm being blamed for it. Namely in that I haven't been spending enough money. The news keeps telling me how this is going to be one of the worst holidays ever for retail stores and this is going to ruin the economy (further). That we as consumers need to get out there and spend money or else there won't be any money left to spend. I'm not sure how talking about how low consumer confidence is, is supposed to make consumers not feel even less confident (plus, it didn't help that I bought that segway scooter with a sub prime loan).
So my question to all of you is, are you going to spend less this holiday season because the dollar is worth nothing and gas prices are almost as expensive as bottled water, or will you spend more because its your duty?
Foreign readers please feel free to take this time to make fun of America.