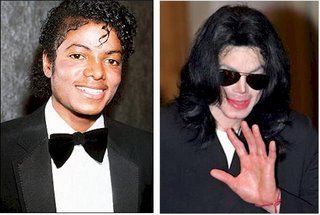 The only thing that's happening in the world right now.
Hey there 'The News' just stopped by to see what's happening in the world today can you give me a quick recap?
JACKSON COULD REST WITH THE STARS-
Right thank you I heard about Michael Jackson I was actually wondering about the civil unrest in Iran.
CELEBRITY DEATH RUMORS SPREAD ONLINE-
Yes, yes, I'm sure it's astonishing how a number of older sick people might die during a heat wave in southern California. I'm really more concerned about North Korea firing missiles into the Sea of Japan. Can they send a Nuke that far?
BBQ COMPETITIONS ARE HOT!
Holy shit Palin Resigned?! How did I not hear about this?
50 HOT NEW WAYS TO PLEASE YOUR MAN!
Hmm, I need to stop getting all my news from Glamor.
Labels: fake news, news, what's wrong with america